Acer has unveiled a new smartphone at MWC 2011 which has a huge 4.8-inch (1024×480) multi-touch display with a 21:9 aspect ratio and is called Iconia Smart. It has metal body with dimensions of 141.7 (L) x 64.5 (W) x 13.6 (H) mm and weighting 185g, packs Qualcomm MSM8255-1 processor at 1GHz and runs Android Gingerbread 2.3 with Acer UI 4.2.
The Iconia Smart has 512MB of RAM, 8GB of ROM, G sensor, Light sensor, Proximity sensors, eCompass, Gyro-meter, supports HSDPA 14.4 and WiFi 802.11n speeds, has integrated Bluetooth 2.1 + EDR, A-GPS, and 8 megapixel camera with 720p HD recording and LED flash on the back and 2megapixel front camera for video calling. It is also equipped with Dolby surround sound technology, HDMI out that supports 1280×720 video output and a 1500 mAh battery and is expected to be available this May.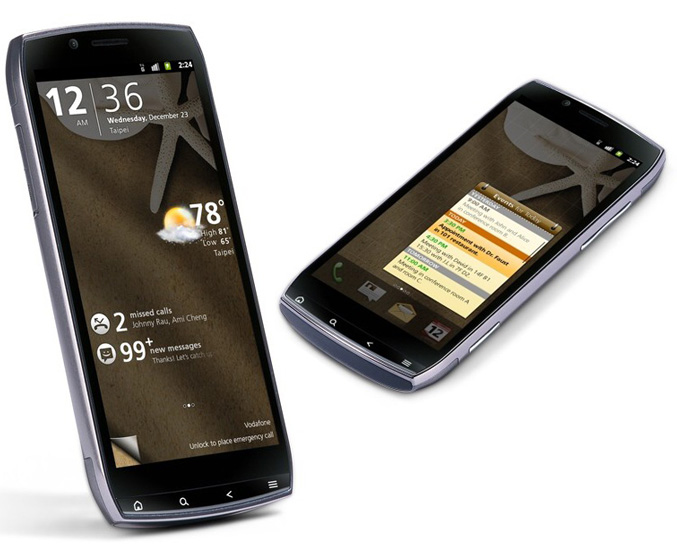 Acer unveiled its newest smartphone which is enclosed in full metal casing, has a giant 4.8-inch touchscreen display with a 21:9 aspect ratio, powered by 1 GHz Snapdragon processor and has a 8 megapixel camera with LED flash.
Acer says that the new smartphone combines the soul of of tablet with the capabilities of a smartphone. It has thin and slightly curved full metal body, enriched by subtle wavy patterns. The multi-touch, 4.8-inch LED backlit display boasts an impressive 1024 x 480 pixels resolution which is baked by Android OS. It is equipped with 6-axis motion sensing (Gyroscope + accelerometer), also has 802.11n WiFi, Bluetooth 3.0, HSDPA support, Adobe Flash Player 10.1 support, HDMI port, Dolby Mobile technology, DLNA streaming capabilities and in addition to 8 megapixel rear camera, packs another one 2 megapixel front camera.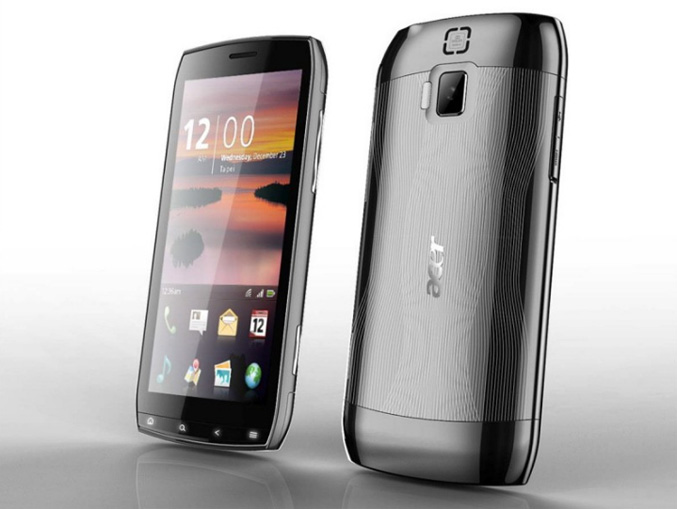 Interesting, isn't it, but you have to wait until April 2011 when it will be launched.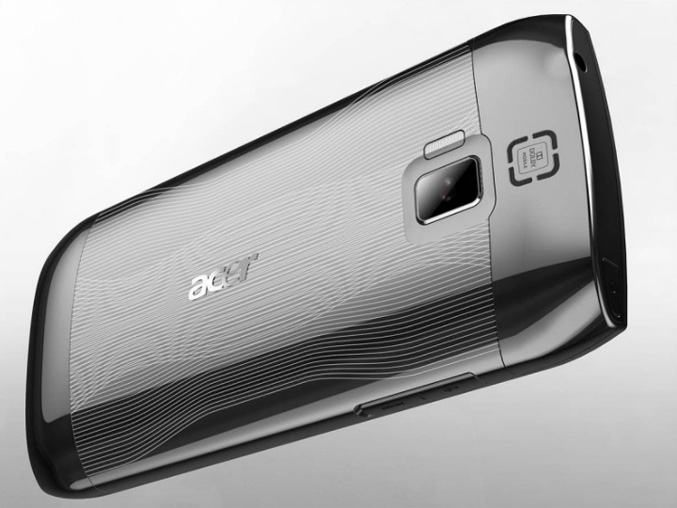 AT&T and HP is officially launching the HP iPAQ Glisten business-oriented smartphone, which is previously called HP iPAQ K3 Obsidian. The bar-type QWERTY phone runs Windows Mobile 6.5 OS and gets a full QWERTY keyboard and 5-way directional pad.
The iPAQ Glisten comes with a 2.5-inch AMOLED touchscreen, a 3.1 Megapixel camera, support for A-GPS, Bluetooth 2.0+EDR and WiFi 802.11b/g connectivity. You can also find a microSD card slot.
This latest businese phone from HP is powered by a Qualcomm 7200A processor, 256MB RAM and 512MB ROM. It offers microUSB connector and a 3.5mm audio jack. The HP iPAQ Glisten will be available in the coming weeks for $179.99 after $50 rebate with two-year agreement, smartphone data plan.
[engadget]
Here are the first leaked pictures of the Android G2 Smartphone, which is slimmer and has no slide-out keypad. In the rear, you'll find a 3.2-megapixel camera.
According to our source, it will come in mid-May. Currently it has an interface "very similar" to the G1.