Redmond-based software giant Microsoft has unveiled its latest creation in their hardware touch line – the the Explorer Touch Mouse which comes with BlueTrack Technology, allowing you to use the mouse on almost any type of surface and offering up to 18 months of battery life.
This new wireless rodent features a touch strip that allows users to swipe horizontally or vertically for scrolling, plus a the scroll wheel also allows for three speeds of scrolling depending on your needs -  slow speed for precise movements, medium speed to advance a page or two, or hyperfast speed to flick quickly through a long document. Explorer Touch Mouse offers five customizable buttons, has a special 'stash' on the underside to store the snap-in nano transceiver when is not in use. The mouse utilizes the BlueTrack Technology for seamless scrolling on everything from your carpet to your couch to your pant leg and is also equipped with advanced haptic technology, to "feel and hear" how quickly you are scrolling.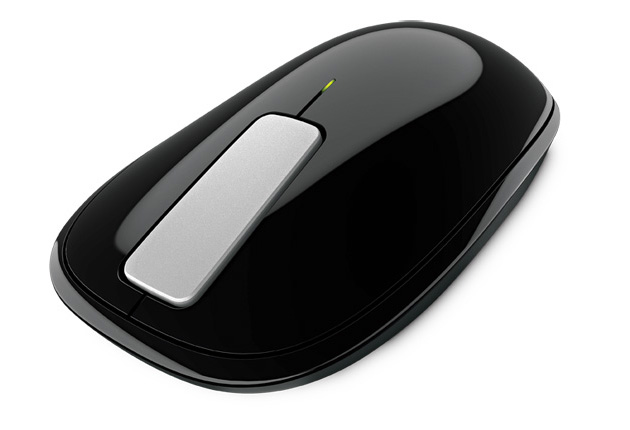 Microsoft has promised that you can use the new mouse for up to 18 months on a single battery. It will be available form Septemeber, priced at $49.95 in Black and Storm Grey colors.
Microsoft corporate VP Shane Kim confirmed that a portable Xbox 360 could very well be in the works, and released sooner than later. He stated: "We're building a service in Live that will…will extend to other platforms…no question about it."
Surprisingly, Kim even touches on the always touchy (and often not even mentioned) Live Anywhere initiative, saying, "We talked about Live Anywhere a few years ago … Live is the connective tissue."
Think of the BMW Product Navigator as an automobile-themed Microsoft Surface. This technology "enables prospective customers to develop their next whip rather than taking their John Hancock and doing the hard work itself."
Personally, we'd rather spend our time on the track in Spartanburg deciding which model suits us best, but to each his / her own, we guess.