Pentax Imaging has announced a special edition of its 645D 40MP medium-format digital SLR camera to celebrate that it has been honored 'Camera of the Year' at the Camera Grand Prix Japan 2011.
The 'original' 645D was first announced in June 2010 and is equipped with 40MP, 44 x 33 CCD sensor, 921k dot 3.0-inch LCD, and has dust-proof, weather-resistant body that operates in temperatures as low as –10°C. Thanks to all these features, the camera was selected for "Camera of the Year" at Camera GP Japan 2011.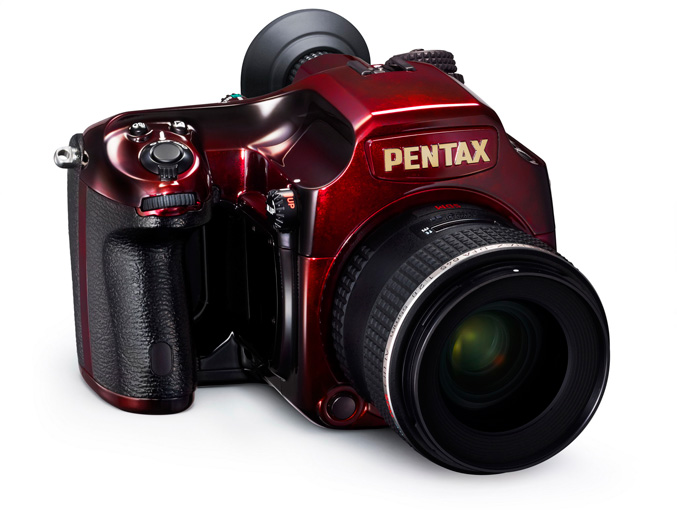 The new Limited Edition model comes in comes in red lacquer finish with a special leather camera strap (645D japan O-ST123), Body Mount Cap 645D, Center-Spot-Matte Focusing Screen DS-80 and a specially designed paulownia-wood box packaging.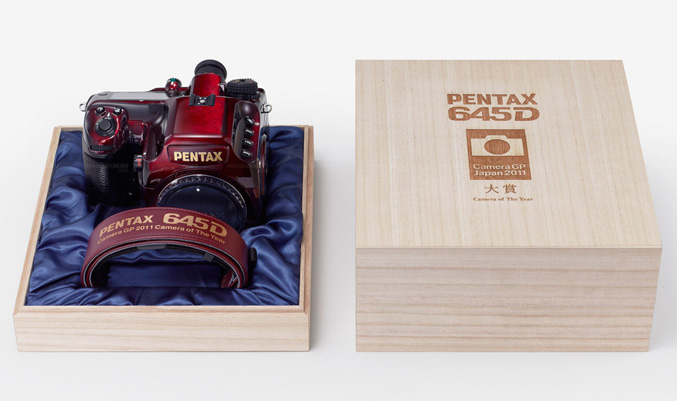 Orders for this special kit can be placed during a two-month period from July 20 to September 20, 2011.
Microsoft announced the Xbox 360 Limited Edition "Halo: Reach" Bundle, which will be available September 14th and will include the new version of  Xbox360 with an exclusive silver design, two custom "Halo: Reach" Limited Edition Wireless Controllers and themed Xbox 360 wired headset, a token for the Limited Edition Elite armor set, an episode of "Halo Legends" as well and a copy of "Halo: Reach" game.
The new silver version is designed by Bungie and includes all standard features of the newly Xbox 360 console, a 250 GB Hard Drive, built-in Wi-Fi and has a suggested retail price of $399 USD. In addition, the specially designed console, "not only captures the look and feel of the game, but also features custom sound effects from the "Halo" universe. Whatever that means!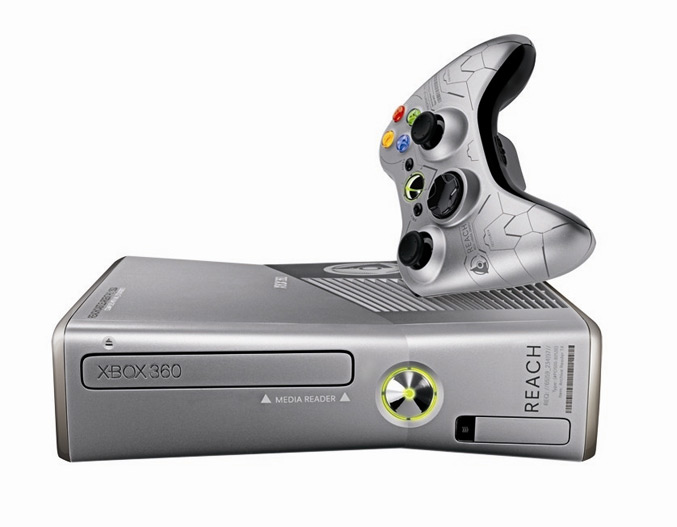 The Limited Edition Wireless Controller and Wireless Headset with distinctive silver color and exclusive "Halo" artwork by Bungie will be available in late August for $59.99 and $49.99 respectively, and also if you get the controller you will receive a Xbox LIVE token for an animated Covenant Banshee Avatar item.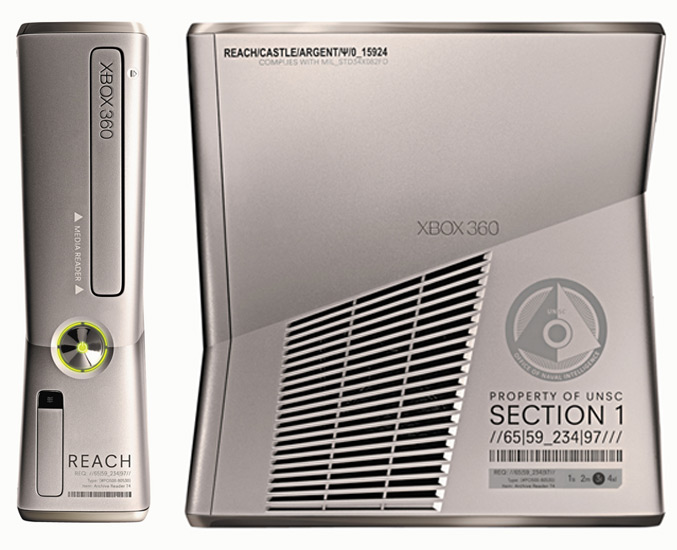 The Halo: Reach launches worldwide on Sept. 14, 2010, and in Japan on Sept. 15. and is available for preorder in Standard, Limited and Legendary editions for $59.99 , $79.99 and $149.99, respectively. As a special bonus, fans can receive a token to unlock an exclusive in-game Spartan Recon Helmet, by picking up a copy of the game on launch day at North American retail stores, and outside of North America by making a pre-order reservation at participating retailers.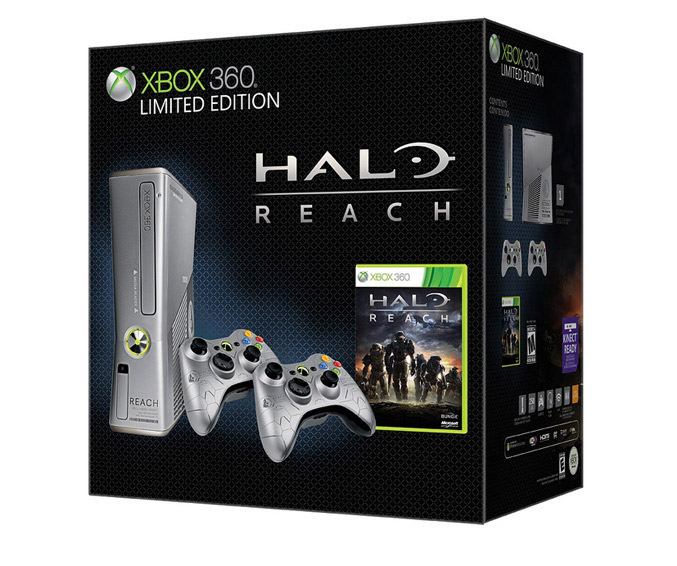 G-Shock and the Surfrider Foundation comes again with co-branded collaboration watch -  the GRX5600SRF-3 digital watch. The timepiece has has Self-Charging, Tough Solar Power technology, shock resistant construction and recycled packaging.
Designed with the surf lifestyle in mind, has bright yellow and deep jade motif with the Surfrider logo on the band and the back, features 200M Water Resistant, Custom Full Auto EL Backlight with a red surfer catching a wave, 48 City World Time + UTC, 4 Daily Alarms and 1 Snooze Alarm, Hourly Time Signal, 1/100th Second Stopwatch, Dual Countdown Timers, and 12/24 Hr. Formats and Tide Graph function with 100 pre-set site locations as well as a Moon Age & Phase Data indicator for the ultimate tracking the tides.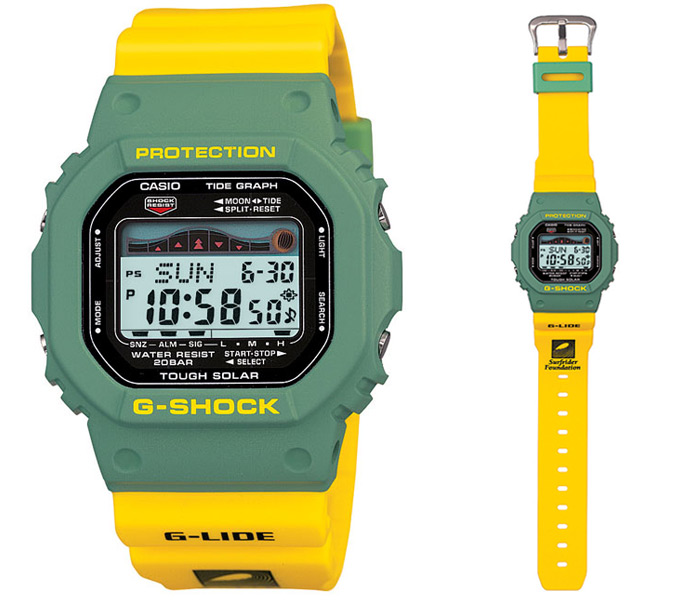 "Casio is known worldwide for consistently producing superior quality watches, and we could not be more excited to be partnering with them for the second year in a row," says Matt McClain, Surfrider Foundation's Director of Marketing and Communications. "This limited edition collaboration is ecologically friendly and a great way to highlight our commitment to protecting and preserving our coastlines."
Casio GRX5600SRF-3 is expected to be available in July for $130.