Logitech has announced the successor of its popular and best-selling gaming mouse, the MX518. The new model, dubbed Optical Gaming Mouse G400 incorporates everything that was right with the MX518 and "make it even better."
Logitech were very careful not to mess with the shape, tracking consistency, button layout, or "legendary durability." The main upgrade for the new gaming rodent is a higher-resolution 3600 DPI optical sensor (1800 dpi for the MX518), allowing for high-speed turns without wide hand sweeps, while you still get the same tracking consistency (<0.5% cursor to hand movement variance at up to 140 IPS, depending on surface). Logitech also has increased the report rate from 125 to 1000, as fast as USB can go, which means that all movement and button clicks are interpreted by the computer as close to real-time as is possible, so there's never any lag between your hand movements and what you're seeing on the screen.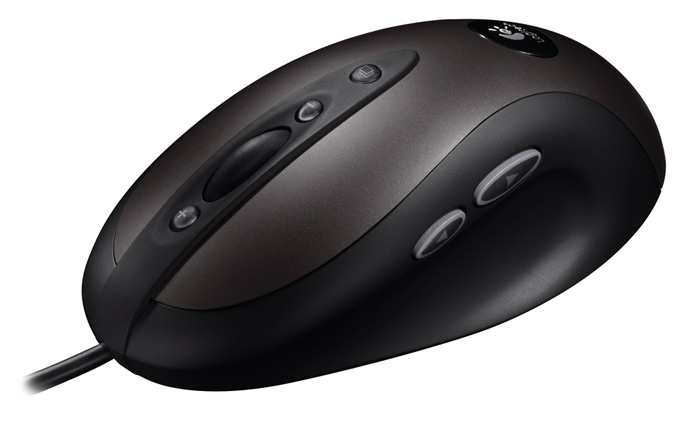 The USB cable also has been changed, it is now thinner and 25% lighter, to help you move the mouse more easily. The G400 still offers adjustable on the fly DPI levels (400, 800, 1800, and now 3600 DPI), 8 programmable buttons that can withstand 10 million clicks, and low-friction, polytetrafluoroethylene feet for smoother movement. The mouse is compatible with the Logitech Gaming Software used to program the G-Series keyboards and the Logitech G13 Advanced Gameboard, which offers drag and drop interface, automatic game detection, macro, and scripting capabilities, includes profiles for 210 games, as well as allowing you to create new profiles for new games that aren't on the software's list.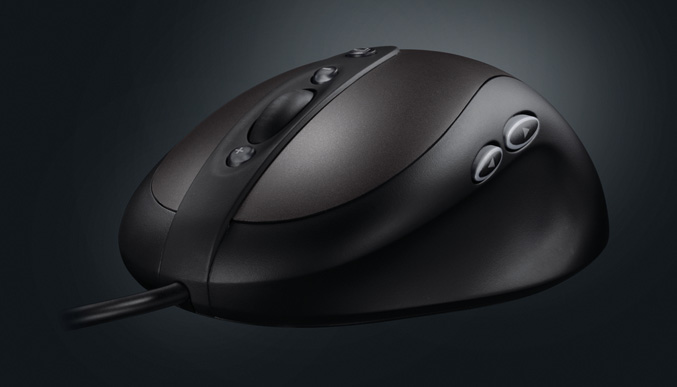 The Logitech Optical Gaming Mouse G400 is expected to become available in the U.S.beginning June 19 and in the rest of the world beginning in mid-July, priced at $49.99.
The group of gamers and tuning enthusiasts that are crafting products and tools for their "peers", The Republic of Gamers (ROG), launched a graphics card called "ARES" which is pushing the boundaries of what exactly can be achieved with a fine tuning and raw power, by deploying two Radeon HD5870 cores that are running at 850MHz, and optimizing their performance for up to 32 percent better.
Mr. Vinay Shetty, Country Head – Components Business, ASUS in India said "We are very excited about the launch of ARES. It is a very high end VGA and so we are releasing it as a special limited edition card. The ARES after all is a "true dual-Radeon HD 5870″ Crossfire setup on a single PCB. The Radeon HD 5970 was / is the fastest single graphics card in the market, and the ASUS ARES would clearly offer more performance."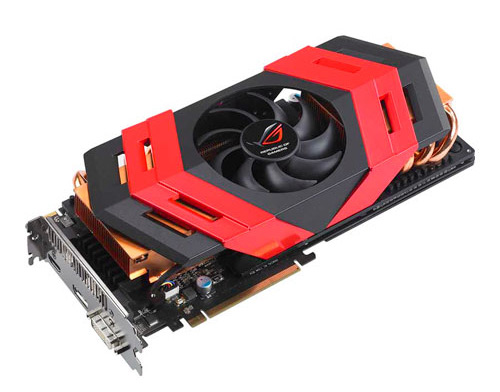 The ARES giant has 3200 stream processors and GDDR5 RAM 4GB Memory which is clocked at 1.2GHz. The power and performance that it is able to deliver is just the kind that professional gamers dream of.
The ARES Graphics Card runs cool and quiet thanks to its 100mm fan, which delivers six times the air mass described by reference. The recent copper cooling of ASUS has also been implemented in the ARES Graphics card by the Republic of Gamers, with two outsized all-copper heat sinks which are oxygen-free and less than eight 8mm copper heat sinks. The balancing fittings of the synced fan blades are eliminating every vibration of the card, keeping the noise at a minimum level.
The ARES Graphics Card is being released as a special limited edition card by the Republic of Gamers, available only while the supplies last.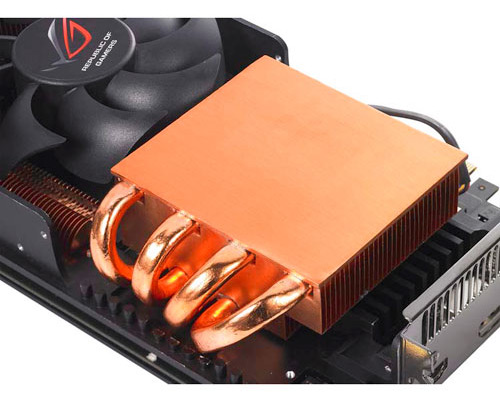 Specifications of the Graphics Card:
Model: ARES/2DIS/4GD5
Graphics Engine: ATI Radeon™ HD 5870 graphics X2
Video Memory: 4GB GDDR5
Engine Clock: 850 MHz
Stream Processors: 1600×2=3200
Memory Clock: 4800MHz (1200MHz GDDR5)
Memory Interface: 256-bit x2
DVI Max. Resolution: 2560 x 1600
Bus Standard: PCI Express® 2.1
DVI Output: 1x native dual-link DVI-I
1x single-link DVI via HDMI to DVI adapter
HDCP compliant: YES
HDMI Output: YES, native
DisplayPort: YES, native
Software Bundled: ASUS utilities and driver
The ARES Graphics Card is available with a warrany of three years (limited local warranty).
Logitech's latest Gaming Keyboard G110 will succeed the G11, where it will come with customizable backlighting so that you have a choice of rocking it out in either blue or red colors at night, or even mixing both colors together if that is your cup of tea. Apart from that, you also get a dozen programmable G-keys and three M-keys, allowing you to assign up to 36 single keystrokes, multi-key macros or intricate LUA scripts. Also, the MR key lets one configure macros on the fly. Other features include automatic game detection, game mode switch, integrated headset support and a hi-Speed USB 2.0 hub port. Something tells us we will see mods of other colored LEDs in the near future.
The Logitech G110 gaming keyboard will be available from January for $130.
[engadget]
Aside from using an accelerometer, the TrueMotion 3D system employs "a magnetic field to track both your hands' positions in 3D space."
With a refresh rate of ten milliseconds and accuracy up to a millimeter, and interest from developers including Activision and EA, this guy could someday relegate your Sixaxis to the back of your junk drawer — right next to your old Atari's paddle controller.