ASUS is bringing another Lamborghini branded product, this time in the form of wireless mouse. It was first unveiled last year, but finally is available for purchase priced at 37 Euros.
The WX-Lamborghini wireless mouse measuring 106.5 x 68 x 36 mm and of course features a design inspired by the Lamborghini's sport cars. It is armed with switchable 2500 dpi laser sensor, four buttons, a special scroll wheel that resembles the tyres of the Diablo sports car and 2.4 GHz wireless technology with a range of up to 10 meters from its receiver. It is available in and can be found here for 37 Euro.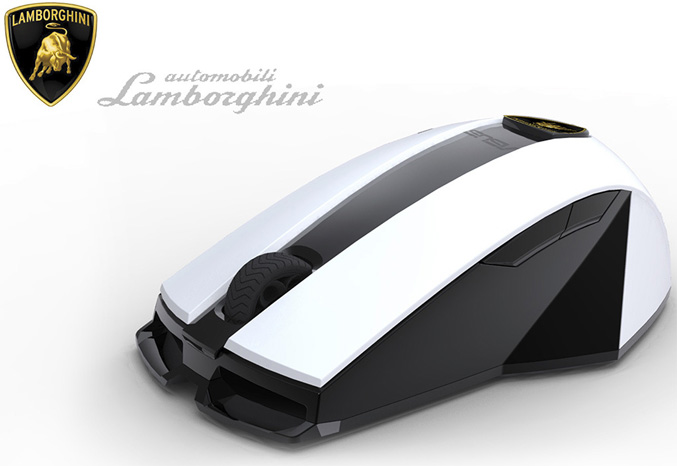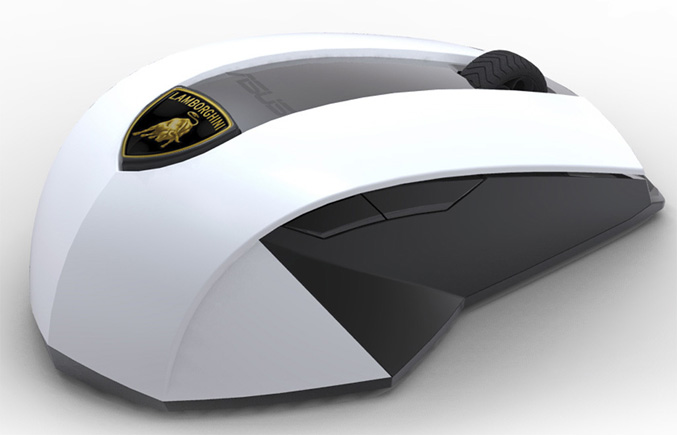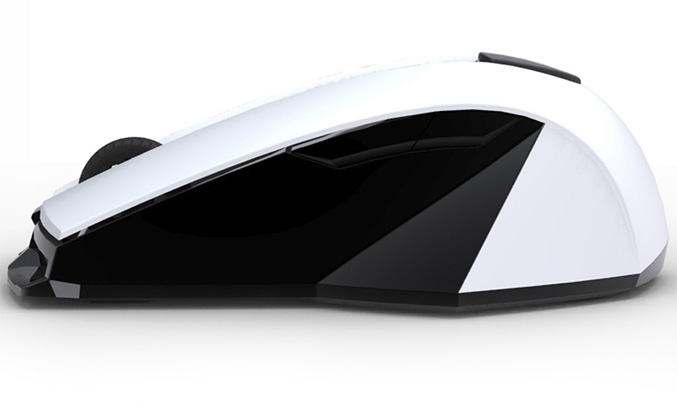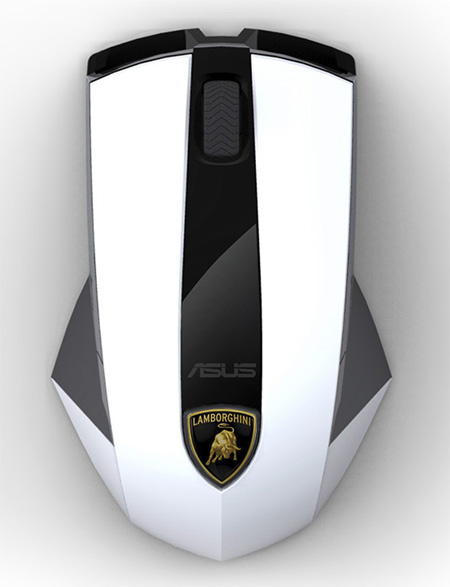 Asus updates its U Series Bamboo family of notebooks with the U43SD model which comes with the modish Intel's Sandy Bridge processor.
The 14-inch, eco-friendly laptop features elegant smoky brown bamboo exteriors, coupled with sleek brushed aluminum and has  seamless chiclet keyboard, all weighting just 2.14 kg.
With dimensions of 34.4 x 24.1 x 2.00 ~3.18 cm, the U43SD is fitted with LED-backli display, offering 1366×768 pixels resolution and can be customized with Core i3-2310M or i5-2410M processor, up to 8GB of RAM and up to 750GB  storage space. There's also a GeForce GT 520M 1GB graphics card, Gigabit Ethernet, 802.11 b/g/n WiFi, Bluetooth 2.1, plus a 5-in-1 card reader, USB 3.0 and HDMI ports. A a 2.0 megapixel webcam will help you in chat with your friends for about 10 hours with the included 8-cell battery.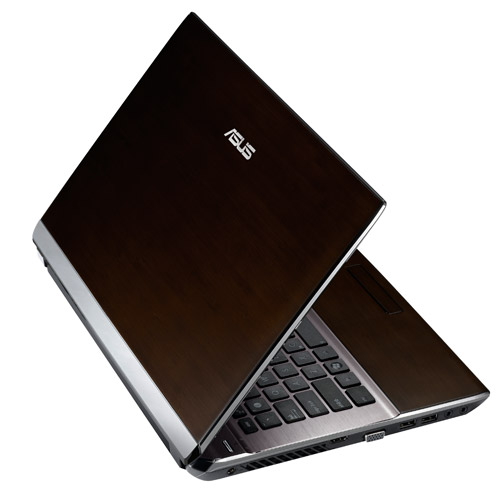 Asus U43SD comes pre-loaded with Windows 7 adn also has installed Syncables software that that enables effortless syncing with a plethora of devices, including desktop PCs, other notebooks, smartphones and digital cameras. Price still unknown.
The group of gamers and tuning enthusiasts that are crafting products and tools for their "peers", The Republic of Gamers (ROG), launched a graphics card called "ARES" which is pushing the boundaries of what exactly can be achieved with a fine tuning and raw power, by deploying two Radeon HD5870 cores that are running at 850MHz, and optimizing their performance for up to 32 percent better.
Mr. Vinay Shetty, Country Head – Components Business, ASUS in India said "We are very excited about the launch of ARES. It is a very high end VGA and so we are releasing it as a special limited edition card. The ARES after all is a "true dual-Radeon HD 5870″ Crossfire setup on a single PCB. The Radeon HD 5970 was / is the fastest single graphics card in the market, and the ASUS ARES would clearly offer more performance."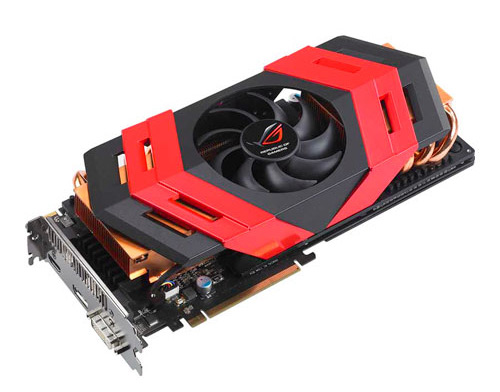 The ARES giant has 3200 stream processors and GDDR5 RAM 4GB Memory which is clocked at 1.2GHz. The power and performance that it is able to deliver is just the kind that professional gamers dream of.
The ARES Graphics Card runs cool and quiet thanks to its 100mm fan, which delivers six times the air mass described by reference. The recent copper cooling of ASUS has also been implemented in the ARES Graphics card by the Republic of Gamers, with two outsized all-copper heat sinks which are oxygen-free and less than eight 8mm copper heat sinks. The balancing fittings of the synced fan blades are eliminating every vibration of the card, keeping the noise at a minimum level.
The ARES Graphics Card is being released as a special limited edition card by the Republic of Gamers, available only while the supplies last.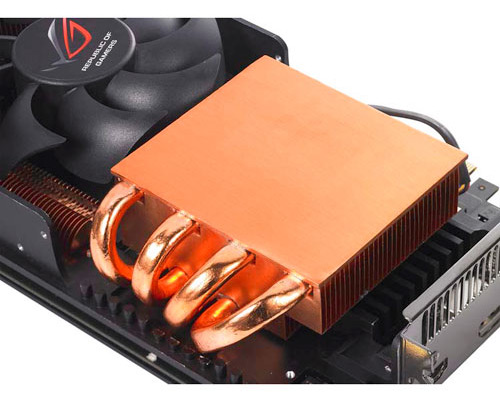 Specifications of the Graphics Card:
Model: ARES/2DIS/4GD5
Graphics Engine: ATI Radeon™ HD 5870 graphics X2
Video Memory: 4GB GDDR5
Engine Clock: 850 MHz
Stream Processors: 1600×2=3200
Memory Clock: 4800MHz (1200MHz GDDR5)
Memory Interface: 256-bit x2
DVI Max. Resolution: 2560 x 1600
Bus Standard: PCI Express® 2.1
DVI Output: 1x native dual-link DVI-I
1x single-link DVI via HDMI to DVI adapter
HDCP compliant: YES
HDMI Output: YES, native
DisplayPort: YES, native
Software Bundled: ASUS utilities and driver
The ARES Graphics Card is available with a warrany of three years (limited local warranty).
Asus has launched its new Full HD 3D  LCD display monitors VG236 and PG276 for Full HD movie enjoyment and gaming experience.
Asus 23-inch VG236 and the 27-inch PG276 are claimed to be the world's largest 3D gaming monitor and both are fully attuned with the NVIDIA  3D Vision kit.
The newly invented VG236 and PG276 feature 120Hz refresh rate, 400 nits brightness and response time being 2ms  and as well as equipped with Anti-reflective Color Shine Technology. They both have Dual-link DVI and HDMI inputs.