When you start to think about it, there are quite a range of factors to consider when it comes to shopping around for printers for the home office. While getting a quick overview of the range of

printers

out there is simply a matter of browsing sites like Ryman.co.uk, the selection process must really begin at home. Here we look at some of the basic considerations when it comes to selecting the most suitable printers for the home office.
The first point may seem obvious, but can be easy to overlook when shopping online, and is the space actually available for your new printer in the home office. As printers have developed, so has the range of functionality, and with increasing capability has come an increase in unit size for the popular all-in-one models. If you want to have the printer next to you on the desk, it is worth spending a few minutes with a measuring tape, remembering to leave yourself elbow room, and space to lay out documents when required.
If space is limited, you may find that you have already taken a significant step towards narrowing the field of choice, but this doesn't necessarily mean compromising on the functionality you require by picking a more basic, smaller printer. You may simply need to consider wireless printers, which can of course be located anywhere within range of your wireless router or hub. For the average home, this tends to mean anywhere in the building, although those living in particularly large houses or older properties with thick stone walls may wish to try out proposed wireless printer locations by first checking
internet provider
access through the local network with a laptop.
Many all-in-one printers are now wireless, providing both text and full colour photo printing, scanning, and faxing facilities. At the bottom end of the price scale, quite a few Wi-Fi printers also provide Bluetooth connectivity, which can come in handy if you want to make a quick print of a photo taken on a smartphone or digital camera, and the computer is tied up.
Web printers are the next tier up in terms of both functionality and price, connecting directly to the internet without the need to run things through your computer, although in the home office environment you may need to ask yourself how often you will need to send print jobs from a device outside the range of your wireless network.
Indeed, it can be easy to get carried away when you start looking at the capabilities of all-singing, all-dancing printers, and forget the impact of ongoing running costs. While the quality of the print is not always directly related to the overall cost of the job in terms if printer ink and electricity, there is obviously a correlation. Running the highest quality photo printers can become quite a pricy proposition if you will be making a lot of prints. Perhaps more importantly for the home office scenario, using such printers for large runs of textual printing can end up costing up to five times more than the same job produced on a basic, monochrome laser printer. Understanding your regular requirements of the machine is thus one of the most important factors when it comes to selecting the most suitable and affordable printers for the home office.
Redmond-based software giant Microsoft has unveiled its latest creation in their hardware touch line – the the Explorer Touch Mouse which comes with BlueTrack Technology, allowing you to use the mouse on almost any type of surface and offering up to 18 months of battery life.
This new wireless rodent features a touch strip that allows users to swipe horizontally or vertically for scrolling, plus a the scroll wheel also allows for three speeds of scrolling depending on your needs -  slow speed for precise movements, medium speed to advance a page or two, or hyperfast speed to flick quickly through a long document. Explorer Touch Mouse offers five customizable buttons, has a special 'stash' on the underside to store the snap-in nano transceiver when is not in use. The mouse utilizes the BlueTrack Technology for seamless scrolling on everything from your carpet to your couch to your pant leg and is also equipped with advanced haptic technology, to "feel and hear" how quickly you are scrolling.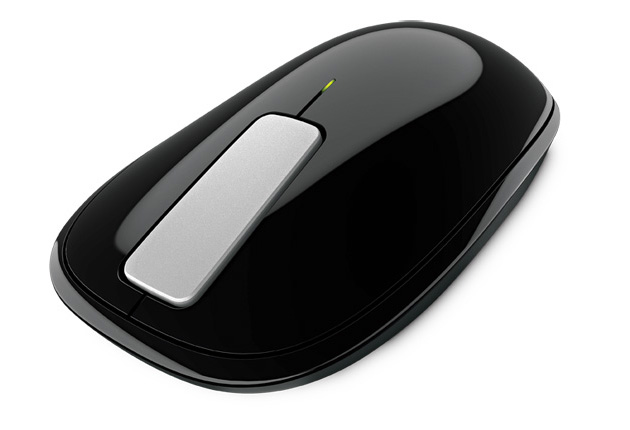 Microsoft has promised that you can use the new mouse for up to 18 months on a single battery. It will be available form Septemeber, priced at $49.95 in Black and Storm Grey colors.
EverCool rolls out a new cooling pad to help you fighting against the summer heat, which also can acts as an adjustable stand.
The USB-powered EverCool Hawk2 cooling pad has a metal mesh surface for better air convection and ventilation, and is equipped with a mechanism that allows mutli-angles adjustment for the most comfortable position of your laptop. Measuring 360 x 265 x 38.4 mm and weighting 1kg, the cooling pad is appropriate for 12-inch to 17inch notebooks and is fitted with a 12cm "noiseless fan" that works at 1200 RPM.
The price was not announced, but the company claims the will have "a competitive and reasonable price."
Here is another interesting solution on the laptop market, a solar powered netbook from Samsung called NC215s1.
The 10.1-inch netbook is equipped with built-in solar cells on its back lid, which will give you an extra work time when the battery runs out. Spec-wise this laptop comes with LED-backlit (1024 x 600) display and is boosted by an Atom N570 (dual-core) processor paired with 1GB of RAM, GMA 3150 integrated graphics and 250GB HDD. The standard connectivity options are included too – 10/100 LAN, WiFi,802.11bg/n, Bluetooth V3.0 along with a 6-cell battery, which Samsung claims can allow up to 14 hours of operation.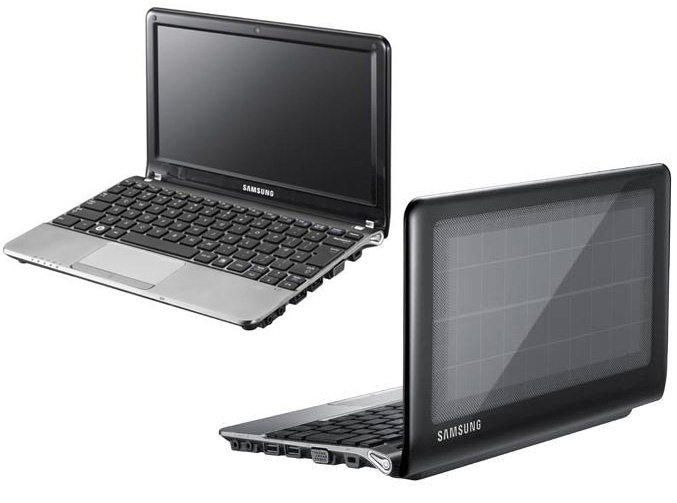 Razer finally is preparing the release of its Mouse Bungee for those who prefer wired mice, which is a gadget that holds your mouse cord and keep it from dragging against surfaces or tangling. It is now is now available for pre-order at Razerzone.com for $19.99 / €19.99 and will start shipping on 28th July.
The Mouse Bungee has leek design and comes in pitch black finish. It features a sturdy base with a weighted centre for stability, a rust-resistant taut spring arm to allow cable flex, a head grip for cord management and anti-slip feet for better grip.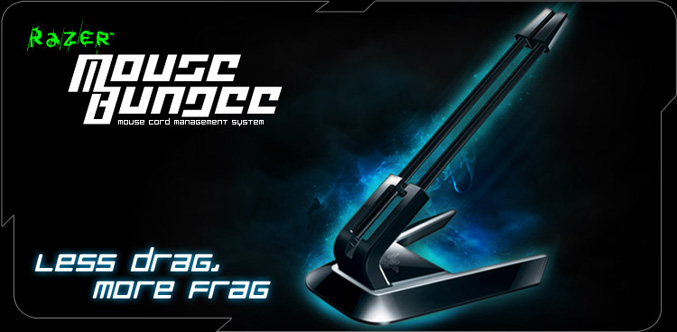 "Back in the old days, mice weren't as well-made as today and the cord would tangle and drag against surfaces, a major source of annoyance for any serious gamer," said Robert "RazerGuy" Krakoff, President, Razer. "Then the Mouse Bungee came along and solved all that by keeping the mouse cord off the ground so your swiping is optimally drag-free. Razer's proud to rejuvenate such an innovative contraption for next generation gamers looking to achieve the highest level of gaming performance with their mice."
ASUS is bringing another Lamborghini branded product, this time in the form of wireless mouse. It was first unveiled last year, but finally is available for purchase priced at 37 Euros.
The WX-Lamborghini wireless mouse measuring 106.5 x 68 x 36 mm and of course features a design inspired by the Lamborghini's sport cars. It is armed with switchable 2500 dpi laser sensor, four buttons, a special scroll wheel that resembles the tyres of the Diablo sports car and 2.4 GHz wireless technology with a range of up to 10 meters from its receiver. It is available in and can be found here for 37 Euro.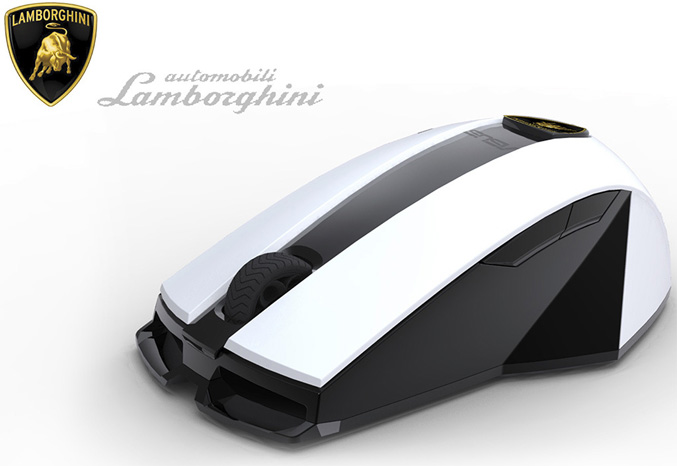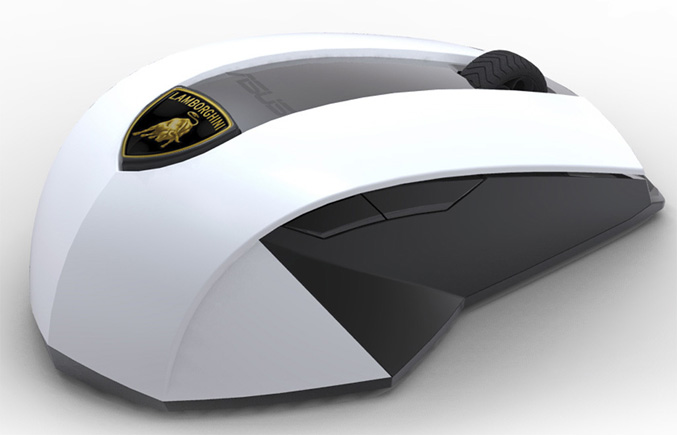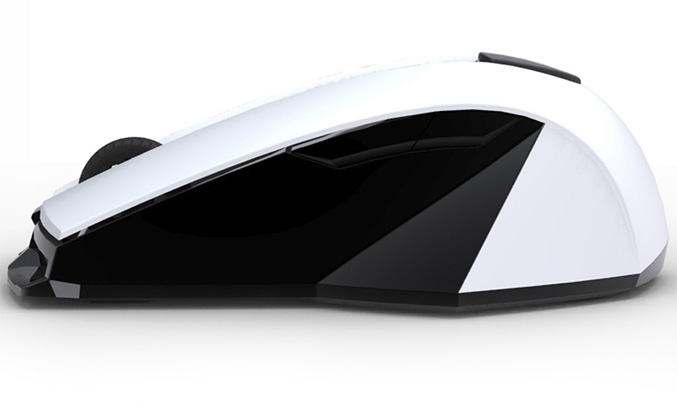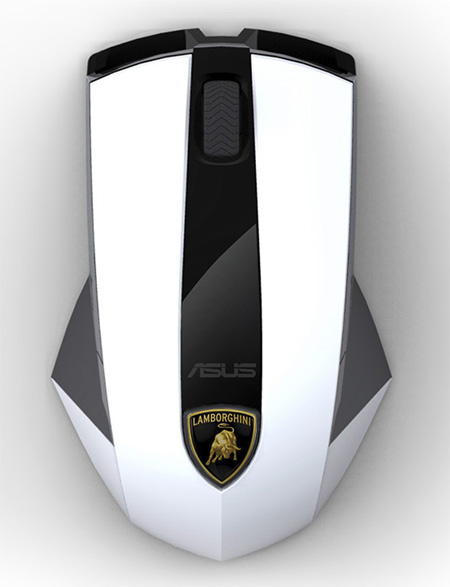 Asus updates its U Series Bamboo family of notebooks with the U43SD model which comes with the modish Intel's Sandy Bridge processor.
The 14-inch, eco-friendly laptop features elegant smoky brown bamboo exteriors, coupled with sleek brushed aluminum and has  seamless chiclet keyboard, all weighting just 2.14 kg.
With dimensions of 34.4 x 24.1 x 2.00 ~3.18 cm, the U43SD is fitted with LED-backli display, offering 1366×768 pixels resolution and can be customized with Core i3-2310M or i5-2410M processor, up to 8GB of RAM and up to 750GB  storage space. There's also a GeForce GT 520M 1GB graphics card, Gigabit Ethernet, 802.11 b/g/n WiFi, Bluetooth 2.1, plus a 5-in-1 card reader, USB 3.0 and HDMI ports. A a 2.0 megapixel webcam will help you in chat with your friends for about 10 hours with the included 8-cell battery.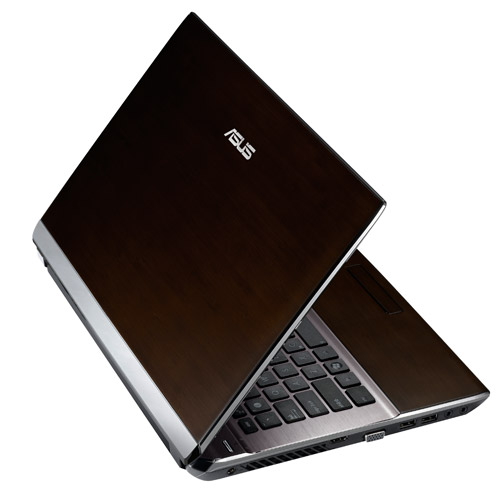 Asus U43SD comes pre-loaded with Windows 7 adn also has installed Syncables software that that enables effortless syncing with a plethora of devices, including desktop PCs, other notebooks, smartphones and digital cameras. Price still unknown.
Two new Satellite models was added today from Toshiba to their laptop line-up, the new machines are suitable for daily routine work and will be available in the fourth quarter of 2010 throughout Europe, Middle East and Africa.
The Satellite C660 and his brother Pro C660 weigh around 2.54 kg, features a textured fingerprints and scratch resistant black finish. They are offered with 39.6cm (15,6") TruBrite LED (1,366 x 768) displays, Satellite Pro C660 also available with non-reflective display, can be configured either (Intel Core i3, Intel Pentium, Intel Celeron) or AMD Athlon II Dual Core, AMD V series processors, have an  integrated graphic cards, up to 8 GB DDR3 (1066 MHz) RAM, 2.5" HDD (5,400 rpm) capacity of up to 640 GB, Gigabit Ethernet, WLAN (802.11 b/g/n), Bluetooth 2.1 + EDR, DVD-Super Multi drive and comes with integrated 10-digit numeric keypad and a Touch Pad with Multi-Touch Control.
The Satellite C660 also comes equipped with two stereo speakers, two USB 2.0 ports, multi-card reader, VGA web camera with microphone and face recognition, and comes pre-instaled with  Microsoft Office Starter 2010 and Nero 9 Essentials to rip, burn and copy files. The difference between C660 and Pro C660 are that it comes with a non-reflective display and runs Windows 7 Professional.
Toshiba Europe announces its new Wireless USB Port Replicator DYNADOCK W20 with wireless USB technology, which will be available during third quarter of 2010 throughout Europe, Middle East and Africa.
The DYNADOCK W20 has a compact glossy black enclosure, which measures 110 mm x 86 mm x 145 mm, weights 285 grams and thanks to Wireless USB,  the docking station connects to all current Toshiba laptops and most  notebooks made by other manufacturers. It allows you to use up to 3 monitors at once, supports up to 1920 x 1080 screen resolution, has a DVI-I out, analog audio line out, microphone input, packs  four USB 2.0 ports – three at the rear side and one at the front side and offers USB sleep and charge port to charge mobile devices.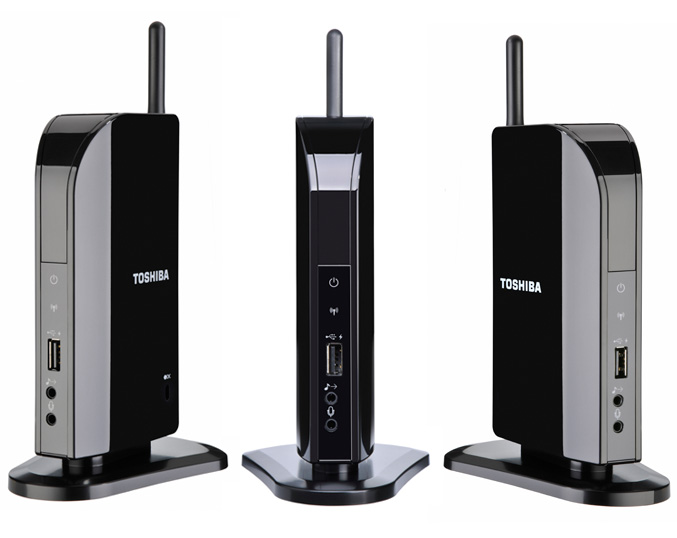 The second largest vendor in the PC market, Acer, announced today its new gaming desktop personal computer, the Acer Aspire "Predator". It is equipped with the finest processor, graphics and memory technologies to assure it is ready for intensive games at the very beginning.
The Aspire Predator by Acer is a monster machine, equipped with the Intel Core i7 quad core processor, nVidia GeForce GTX470 Graphics Card with a three-way SLI support, and the amazing 9 gigabytes of DDR3 memory. The RAM memory can also be expanded to 12GB for maximum performance.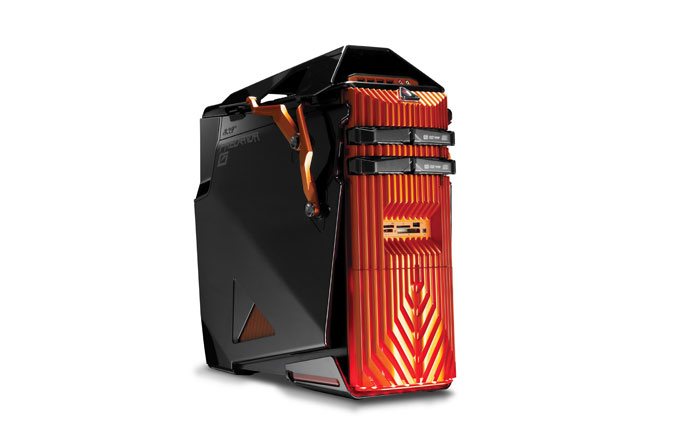 "Designed to conquer and destroy, the Aspire Predator boasts a rugged, intimidating chassis as well as super power and speed," said Susan Hu, retail desktop product management for Acer Canada. "It's a smoking hot gaming rig delivering eye-popping graphics and dynamic audio for a jaw dropping experience that will fire up even hard core gamers. Plus, plenty of room for future upgrades will assist gamers in their quest to reign supreme in the new world order."
The Acer Aspire "Predator" Gaming Desktop PC is expected to be priced at $1.799 in Canada.